Dr. J.H. Carter III & Associates, Inc. prides itself on personalized service, commitment to our clients, respect for the environment and providing conflict resolution on complex and politically volatile projects.
More About Our Company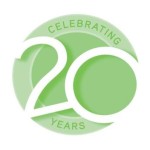 JCA, Inc. is an environmental consulting firm located in Southern Pines, North Carolina. The firm specializes in protected species surveys, preparation of Biological and Environmental Assessments, wetland delineations, permitting and mitigation, and land management in the Carolina's and the Southeastern United States. Dr. Carter started the firm in 1976.
Typical projects we undertake include land development (commercial, industrial, residential), water and wastewater infrastructure, timber management, highways, reservoirs, quarries, golf courses, airports, landfills, and compliance surveys and monitoring.
Read More
Recent Blog Posts

December 11, 2014 |
"The love for all living creatures is the most noble attribute of man."  –   Charles Darwin

December 11, 2014 |
"The more you know about a species, the more you understand about how better to help protect them."  – ...

December 11, 2014 |
"The Endangered Species Act is the strongest and most effective tool we have to repair the environmental...
Read More