About Dr. J. H. Carter III & Associates, Inc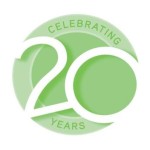 JCA, Inc. is an environmental consulting firm located in Southern Pines, North Carolina. The firm specializes in protected species surveys, preparation of Biological and Environmental Assessments, wetland delineations, permitting and mitigation, and land management in the Carolina's and the Southeastern United States. Dr. Carter started the firm in 1976.
Typical projects we undertake include land development (commercial, industrial, residential), water and wastewater infrastructure, timber management, highways, reservoirs, quarries, golf courses, airports, landfills, and compliance surveys and monitoring.
Experience:
Endangered species surveys (plant and animal) in the southeastern United States.
Endangered Species Act, including Section 7 consultations and Section 10 permits.
Red-cockaded woodpecker surveys, cavity and cluster activity assessments, censusing and monitoring of populations, capture and banding of nestlings and adults, habitat management, installation of cavity restrictors, construction of artificial cavities, foraging habitat analyses, preparation of management plans and assessments, translocation.
Wetland delineations in the Piedmont and Coastal Plain of the Carolinas; wetland mitigation and stream restoration planning, implementation and monitoring.
Integration of endangered species and wetlands concerns with land management and development activities, including excellent working relationships with state and federal regulatory agencies.
Preparation of Biological and Environmental Assessments.
Ecology and management of longleaf pine and other fire-maintained communities of the Southeast.
Identification of, and survey for, the vascular plants and vertebrates of the southeastern United States, particularly those of the Coastal Plain, Sandhills and Piedmont.
Vegetative sampling using transects and permanent plots.
Sampling of vertebrate populations, particularly birds.
Use of GPS, AutoCAD and ArcView.
Forest and land management techniques such as inventory, stand prescriptions, timber marking, prescribed burning and herbicide applications.